Ultimate Panama: Panama City, Boquete, and Bocas del Toro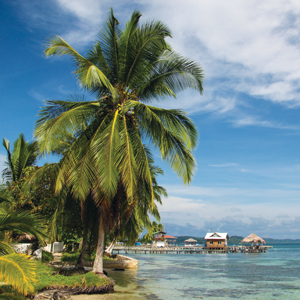 Ultimate Panama
More than its famous canal, Panama is a country of vibrant colors, rich traditions, and powder-soft beaches. Discover its wealth of culture and depth of flavor in this package that takes you from historic Panama City, to the bio-diverse Chiriqui Highlands for a awe-inspiring Skywalking Tour, before experiencing the sparkling archipelago of Bocas del Toro.
Includes:
All Air and Ground Transfers
3 Nights Panama City
Panama City
...
About Avanti Destinations

The passion to serve and inspire savvy travelers with innovative and personalized vacations has been the driving force for 31 years at Avanti Destinations. We have the passion for independent travel and want to share it with you! We provide you with authentic travel experiences backed by our expert knowledge. You go where you want. When you want. With the flexibility to savor special moments along the way. Your vacation is uniquely yours. That's Avanti!
Our record of success at Avanti
...