Alaska Glacier Experience Cruise
on Serenade of the Seas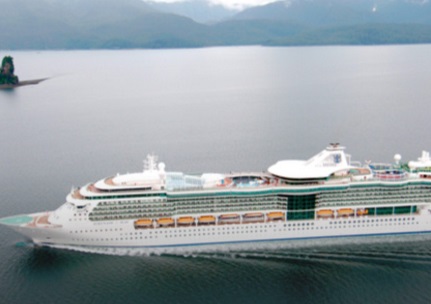 Add the top of the world to the top of your bucket list and discover the best way to see the Arctic Circle onboard Serenade of the Seas®. Get up close and personal with the cities and cultures of Scandinavia on a trip to the Land of the Midnight Sun. Or journey to the far-flung isles of the Southern Caribbean on an exotic island-hopping itinerary. Whether you want a cool new adventure, or just want to cool off, this is the ship that can take you there.
About Serenade of the Seas
About Royal Caribbean International
Royal Caribbean International is known for driving innovation at sea and has continuously redefined cruise vacationing since its launch in 1969. Each successive class of ships is an architectural marvel and pushes the envelope of what is possible on a cruise ship. Onboard, the global cruise line has debuted countless industry "firsts" – such as rock climbing, ice skating and surfing at sea – to capture the imagination of families and adventurous vacationers alike. Throughout, guests sail on exci
...
| Day | Port | Arrive | Depart |
| --- | --- | --- | --- |
| 1 | Vancouver, British Columbia | | 5:00 PM |
| 1 | Vancouver, British Columbia | | 5:00 PM |
| 2 | Inside Passage (Cruising) | | |
| 2 | Inside Passage (Cruising) | | |
| 3 | Sitka, Alaska | 8:00 AM | 5:00 PM |
| 3 | Sitka, Alaska | 8:00 AM | 5:00 PM |
| 4 | Juneau, Alaska | 7:00 AM | 8:30 PM |
| 4 | Juneau, Alaska | 7:00 AM | 8:30 PM |
| 5 | Skagway, Alaska | 7:00 AM | 5:00 PM |
| 5 | Skagway, Alaska | 7:00 AM | 5:00 PM |
| 5 | Haines, Alaska | 7:00 PM | 11:30 PM |
| 5 | Haines, Alaska | 7:00 PM | 11:30 PM |
| 6 | Tracy Arm Fjords & Glacier | 7:00 AM | 12:00 PM |
| 6 | Tracy Arm Fjords & Glacier | 7:00 AM | 12:00 PM |
| 7 | Cruising | | |
| 7 | Cruising | | |
| 8 | Vancouver, British Columbia | 7:00 AM | |
| 8 | Vancouver, British Columbia | 7:00 AM | |