New Zealand Cruise
on Quantum of the Seas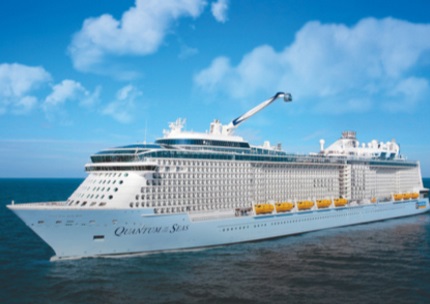 Designed with our Chinese guests in mind, Quantum of the Seas® is a fully immersive ship, complete with Mandarin speaking crew and local cuisines served onboard. Travel to the most sought-after cities of Japan to explore the cutting-edge architecture, stylish shops and ancient temples. With more sea days, you'll have more time to discover all that this vacation visionary has to offer. And you can share it all in real-time with VOOM®, the fastest internet at sea.
About Quantum of the Seas
About Royal Caribbean International
Royal Caribbean International is known for driving innovation at sea and has continuously redefined cruise vacationing since its launch in 1969. Each successive class of ships is an architectural marvel and pushes the envelope of what is possible on a cruise ship. Onboard, the global cruise line has debuted countless industry "firsts" – such as rock climbing, ice skating and surfing at sea – to capture the imagination of families and adventurous vacationers alike. Throughout, guests sail on exci
...