8 Day Formula 1 2022 Etihad Airways Abu Dhabi Grand Prix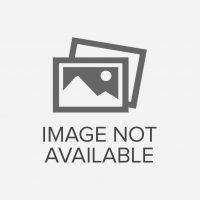 8 Day Formula 1 2022 Etihad Airways Abu Dhabi Grand Prix
The longest-awaited event of the season is finally here, and it is time to find out who will claim victory in this year's Formula 1 2022 Etihad Airways Abu Dhabi Grand Prix! Your attentive Destination Expert at Kensington Tours was able to secure the event tickets, giving you the once-in-a-lifetime opportunity to experience the thrill of the Formula 1 Grand Prix in person. However, your carefully planned itinerary will also allow you to access the best in Abu Dhabi & Dubai's cultural gems and urban dazzle in the company of your own private guide. After touching down in Abu Dhabi, get some rest at your hotel before embarking on a full day tour of the city, exploring the entertainment wonderland on Yas Island, and strolling down the bright hallways of, arguably, one of the most beautiful mosques on the planet. After a healthy dose of Abu Dhabi's sought-after allure, brace yourself for an adrenaline-filled weekend at the Yas Marina Circuit. Get yourself into the spirit of the events to come as you watch the Practice Run from the comfort of your pre-booked seat, and see the racers vie for pole positions during the Qualifiers. The excitement culminates on the Race Day when the Formula 1 2022 champion will finally be determined! Throughout the event, be sure to check out the village with its numerous entertainment outlets, and attend the nightly concerts included in your package. Your UAE getaway wraps up in Dubai. Here, embark on a private tour scented with the aroma of refreshing Arabic java and learn about the rich coffee heritage of the Middle East. Explore some of the most iconic sites of Dubai and ascend to the top of the world-famous Burj Khalifa for a bird's eye view of the city.
Enjoy a personalized vacation that best suits your needs, developed by one of our experienced Destination Experts. Relax during your trip with our 24/7 support and expert local guidance.
We create personalized trips based on your preferences, this means no two trips are the same. Our expertise in over 90 countries worldwide means we take on all the complexities and logistics of planning your trip, so you can simply enjoy.
Whether you're looking for culturally immersive experiences, relaxation, culinary delights, exclusive access or unique places to stay, we make it happen. While your local private guide takes it one step further by helping you authentically experien
...