Ecuador Short and Sweet: with M/V Santa Cruz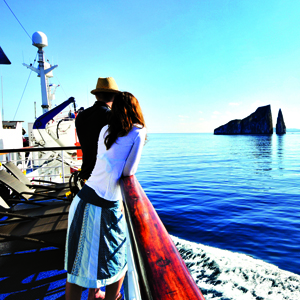 Ecuador Short and Sweet
Experience the essence of Ecuador with the colonial city of Quito, and the islands of the Galapagos. As the capital of Ecuador, Quito is rich with colonial churches, notable religious artwork and charming little streets, all surrounded by spectacular mountain scenery. From here, you will fly to the Galapagos Islands for a 4-night cruise on the M/V Santa Cruz. You will meet giant tortoises, blue-footed boobies, marine iguanas, the Galapagos albatross, and many other species in this living museum.
Includes:
All Ground Transfers
2 Nights Quito
Private Quito City Tour
4 Nights M/V Santa Cruz with Guided Tours
National Park Fee
and All Meals
Daily Breakfast
About Avanti Destinations
MISSION STATEMENT
Avanti Destinations connects the components for customized international travel utilizing our technology and educated staff. We deliver a unique vacation experience solely through acting as the travel agents' travel agent!
WHO WE ARE
Avanti Destinations, formed in 1981, is a customized international tour operator, and a long time member of USTOA and ASTA. We are headquartered in Portland, OR and privately owned.
WHAT WE DO
We offe
...